All the way back in July, when I had fun selling chimaki at the Ofunehoko, I met two other foreigners working there. One of them suggested – upon hearing that I'm writing a blog – that I should become a member of the group Writers in Kyoto. This is nothing less (or more) than a group of (mostly) foreigners living and writing in Kyoto, often about Japanese topics.
Everything needs to be pondered thoroughly, but finally, last week, I did the deed (meaning: I paid the fees) and became a member of Writers in Kyoto. It's about 45 people right now, and they are serious writers, with a large number of books, poems, blogs, newspaper articles, etc. published among them. To be very honest, I'm slightly intimidated, me with my little personal blog here complaining about the weather, compared to all them big shots… It'll be fine I think, once I get to know some of them in person – so far I have only communicated with the head of the group per email.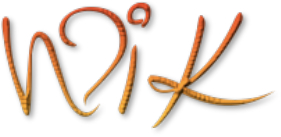 And wouldn't you believe it, I already got homework! Well, it's a group of writers, so I should have guessed that sooner or later they would want me to write some thing or other. And, as makes for proper beginning in Japan, it's supposed to be a self-introduction. I have promised it "by the end of this week", and it will be published on their site that I have linked above. For all my fans of old here, don't expect big news. I guess a heavily condensed version of my blog posts of the last 6 years will do nicely. For now.