Sorry for not writing on Sunday, I went all the way to the other, western, end of town and back – on the bicycle… We were having some great sunny days lately, and it's warm and pleasant all around, the perfect spring weather. Rainy days are still cold and nights, too, but Pumpkin now sleeps on top of the duvet during the night, so it's warm enough for him at least.
Anyway, while I was out and about, I was looking for signs of cherry blossoms. It's a bit too early, yet there are blooming trees here and there. This one caught my eye, for example: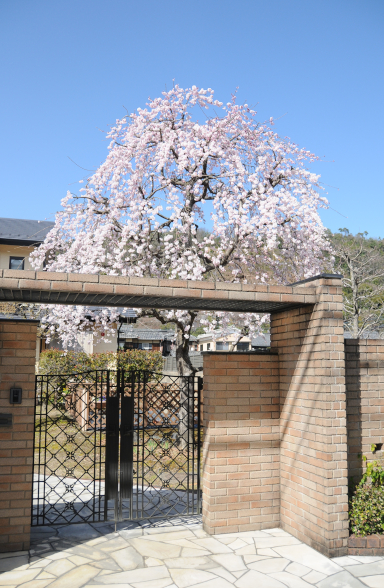 I took several photos from the street, when the lady of the house appeared and invited me inside! She said that this so-called benishidare zakura – weeping cherry – is a very early bloomer every year, and I could see how proud she was of it. And rightfully so!