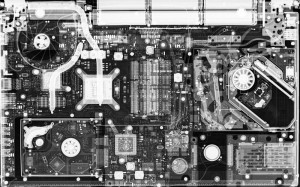 It seems that my old trusty laptop, who was with me for the last eight years (pretty much on the day) has finally completely given up the ghost. Apparently the graphics card is bust, now the external monitor does not get a signal any longer, after the laptop screen broke down some time in March.
Of course, I made a backup of all the files then, and most of them are now safe on my new laptop, but I have used the old one still for a few things here and there, so hopefully I can access those new files I have made over the last month or two. Serves me well not to do a decent backup more often…
Rest in Peace, my dear old HP Pavillion Entertainment PC. I'll miss you!