Today is cat day in Japan – February 22. This is because the way cats "speak" in Japanese: nyan–nyan and ni is the term for two. And this is why the Tamayuran, the best cat café in Kyoto, has had its grand open today after being shut down for almost a year.
This has nothing to do with COVID, though. The old building, and some neighbouring ones, were bought by an investor who will tear them down and build something new – probably one of these dreadful one-room apartment buildings on 5 floors or so. This is because the old location was quite close to Kyoto University, and students need a place to live somewhere, after all.
Akie, the owner of the Tamayuran, needed quite a long time to find a new place for her cat café, and once she did, the renovations took ages and tons of money. The new place is in a quiet neighbourhood with somewhat more through-traffic, but the house is also much smaller. It is nicely renovated though and just a few finishing touches are needed – more cat pictures.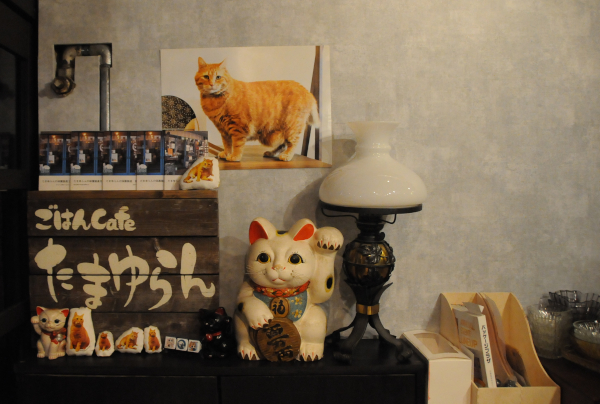 Cat pictures only, sadly, because there is not enough space anymore to put in the cages with the rescue cats. Akie plans to have maybe one or two cats roaming the café, but since the house leads directly onto the street, nothing is certain for now.
I hope I can visit her again soon, even though it's a bit out of the way for me now. However, her cakes and sweets are legendary, and there's always reason to have something sweet…
And if you dare, you can go sit down in the new basement – which is not quite as spooky as in this picture, but the staircase is very steep and narrow and the ceiling very low. If you're claustrophobic, go down there at your own risk!