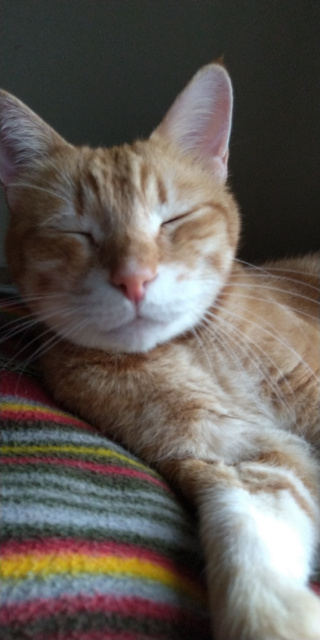 This afternoon, I met with the architect who's going to help me renovating my house. He went through every room and checked the inside/outsides carefully – as much as he could access it. He did confirm that the structure is mostly sound, so that's one worry less.
We then talked at length about what I am envisioning for the house, for now. After he had listened appreciatively and even made a few suggestions I hadn't thought of, he dropped the bomb: Given my (very limited) budget, we probably won't get everything done at this stage of the renovations. And definitely not in the time frame that I wanted…
So yes, plans will have to be adjusted. Sacrifices will have to be made. But I'm still optimistic. What else can I do.
Speaking of adjustments, for now, I will need to adjust to daily noise again. After a break of roughly 5 months, the construction site outside my apartment has opened up again. The work is scheduled to take about a year, and they are estimating to run 10-15 trucks daily in the beginning, ramping up to 40 a day or so at the height of the construction.
I really hope my own remodeling can be sped up – I already know that I can't handle all that noise again, and they barely started…